After-School Program
Explore the many wonders of technology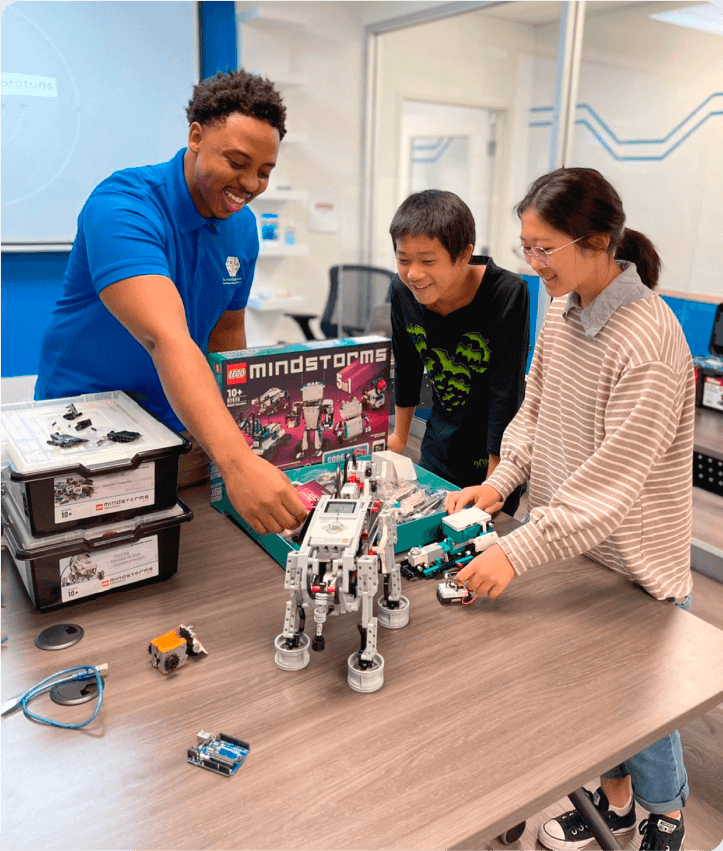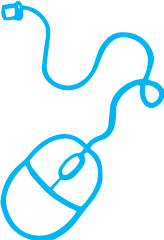 The Tech STEAM Center and Kids That Code, Inc. are excited to bring the first ever STEM and STEAM After-School Program to the Canyon Crest Towne Centre and Vail Headquarters in Temecula. Students will be guided and allowed to explore the many wonders of technology. They will have the opportunity to learn about, and use, technologies that, for some, were unimaginable. The topics range from 2D game development, 3D game development, web design, electronics, 3D character design, and other topics on varying platforms and hardware. Our commitment is to expand our students' knowledge in STEM (Science, Technology, Engineering, & Mathematics) and STEAM (Science, Technology, Engineering, Art, & Mathematics).
Our After-school Program will expand your child's knowledge in  Science, Technology, Engineering, Art, and Mathematics (STEAM) through guided learning and play. Our fun and interactive instructors will have your child learning without them knowing it. And after all kids who code are just so much cooler!
Access to STEAM equipment
Critical thinking, Collaboration, Creativity and more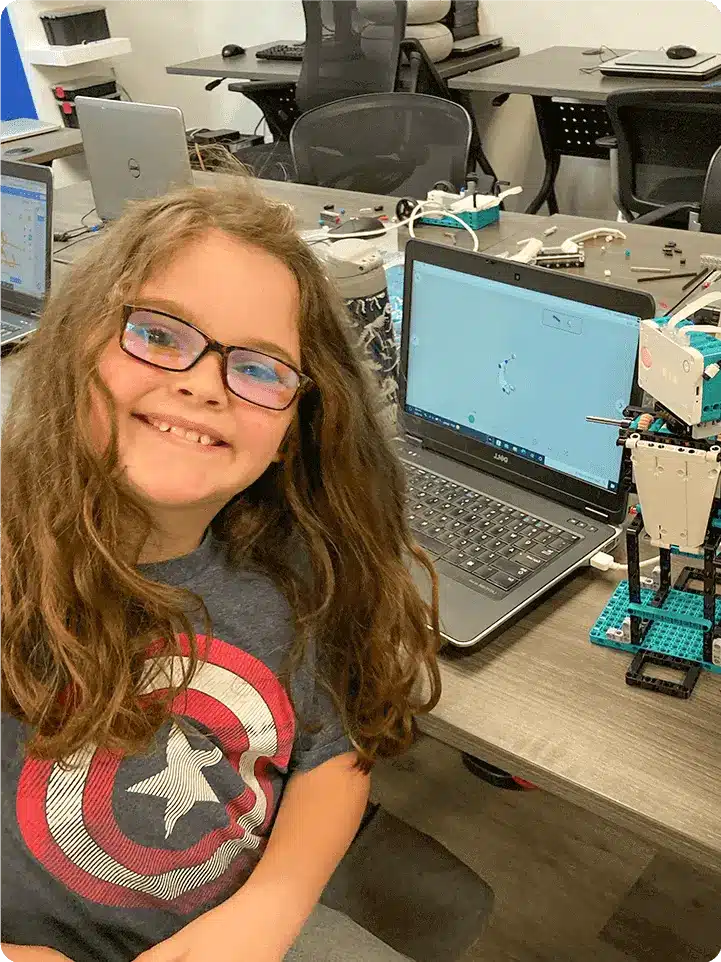 Nowadays STEM and STEAM learning are topics and tools we see and use basically everywhere we go, therefore, it is important children to understand what it is they are using from the time they are first introduced. We are certain that it's necessary for the "Tech jobs of the future" to hinge on developing those skills early in life. STEAM includes five critical disciplines that encourage students to participate, collaborate and find their own solutions to problems. Those skills can be used at a later moment in their lives.
Discover the after school care services
We help your child succeed in and outside of the classroom!
Homework support from:
– Mondays, Tuesdays, Thursdays, & Fridays from 2:00 pm – 7:00 pm
– Wednesdays from 1:00 pm – 7:00 pm
Access to:
– 3D printer
– VR headset
– STEAM lessons on our LMS
– 3D character design software
– Electronic circuits
– Game development platforms
– And more…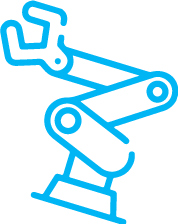 Frequently asked questions
Come join us and see for yourself all the innovative, amazing, and fun activities happening at The Tech STEAM Center for your kids today! Learn more about our dedicated center and early education STEM and STEAM offerings for ages 8-13.
[bookly-form category_id="1" service_id="1" staff_member_id="1" hide="categories,services,staff_members,date,week_days,time_range"]
Submit your application today
My son has attended two of their weekend workshops and has loved the experience. He's learned a lot and really enjoys his time there. I don't know a lot of the terminology, but he gets really excited about what is offered each month.

Brittney Barnum


Great instructors, fantastic experience!

Karin Starr


The center is wonderful! My daughter is able to learn coding and play the smart students who are interested in being successful with n coding.

Ginger Martin


Clean, friendly, and professional environment. My daughter learned new things everyday, she just love it.

Allizon Torres


The STEAM tech center provides enrichment for my kids that the don't necessarily receive at school. They can learn to code, play chess, use the 3D printer, pixel art, and so many other things. There is time provided at the beginning for homework or reading, and then the kids can work on their various projects. They get so much out of it and look forward to going every week. I would highly recommend.

Joy Lin


This program is good. Worth every penny. The teachers are engaging. My son enjoys attending each session and has learned to make his own video games. I highly recommend this stem program

Khadijs Hamisi


The staff are great and the program is amazing. We love this place. We drive about 45 min to an hour and it's so worth it.

Estefany Garcia


Kids love it here. They are learning so many things. Have done both classes and after-school. Highly-recommend

Alejandra Dubcovsky


Amazing program, highly recommend to any parent looking for something stimulating for their kids especially in coding and programming. My boys have been going to another STEM center and I was concerned that they will get bored but I was wrong. They have fun and learn every single day. The staff is very caring and helpful. Feel like a family with them. This place is a true hidden gem. So happy with the summer camp.

Aarav Gupta


My daughter loved it at daycamp! She learned how to write some code with javascript! Her favorite thing to do was playing Minecraft and using javascript to code a circuit. Great place with a friendly staff.

Pamela Ellis

Join the thousands of students who have attended our programs and have had the experience of a lifetime!
Click below to leave a review or view all our reviews!
Click below to leave a review or view all our reviews!